If you're looking for an "Exeter Finance Payoff Address," here is a comprehensive list we've compiled from a variety of sources and classified them by user preference. Thus, by reading this post, you will be able to quickly learn everything from Exeter Finance Payoff Address, Hours, Phone Number, Mailing Address to Locations.
Introduction to Exeter Finance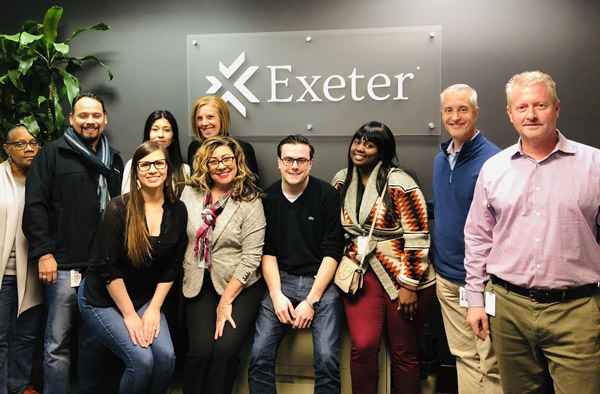 Exeter Finance is a financial services company in the United States that specializes in providing subprime auto loans to consumers.
The company was founded in 2006 and is headquartered in Irving, Texas. and has agreed to be acquired by a group of investors led by Warburg Pincus. Exeter Finance works with a network of over 10,000 auto dealerships across the United States to provide financing to individuals who may have difficulty obtaining traditional loans due to their credit history or other factors.
Located at ExeterFinance LLC, 2701 EGrauwyler Rd BLDG 1, Irving, TX 75061, it is open from Mondays to Fridays at 8:00am to 7:00pm and Saturdays at 8:00am to 5:00pm.
Exeter Finance offers a range of loan products, including loans for new and used cars, refinancing options, and loans for customers who are looking to purchase a vehicle from a private seller. The company's loan application process is designed to be quick and easy, with online applications available and decisions made within minutes.
Exeter Finance has received criticism in the past for its high interest rates and aggressive collection practices, but the company has also been praised for its willingness to work with customers who are struggling to make payments. In recent years, Exeter Finance has made efforts to improve its reputation and strengthen its customer service, including the implementation of a new customer service platform and the hiring of a new CEO.
Exeter Finance Payoff Address: How to Email?
You can mail all your Regular Mail Payments and Auto Loan Payoff to:
Exeter Finance LCC
PO Box 650598,
Dallas, TX 75265-0598
And mail your Overnight Mail Payments to:
ExeterFinance LLC,
2701 EGrauwyler Rd BLDG1,
Irving, TX 75061.
Please contact Exeter Finance for further information,
If you want to pay off your loan
If you've already paid off a car loan and your physical title is in the hands of Exeter Finance,
Or other issues regarding electronic titles
Exeter Finance Hours
Monday to Friday: 8:00am – 7:00pm CT
Saturday: 8:00am – 5:00pm CT
How Do I Find My Exeter Finance Account Number?
You can find your account number on your Welcome Letter, Billing Statement, MyAccount, or by calling (800) 321-9637.
What Address Do I Use for Exeter Finance?
If you need to get in touch with Exeter Finance, you can reach them at (800) 321-9637 to discuss your options.
If you need to send a payment via overnight mail, insurance companies can send it to Exeter Finance LLC at 2701 E Grauwyler Rd BLDG 1, Irving, TX 75061.
What Is The Lienholder Address For Exeter Finance? and Where Do I Send My Title Information?
To provide Exeter Finance's lienholder address, ensure that the recipient is aware that Exeter Finance is the lienholder.
For the submission of title information, send all necessary forms, including those related to titles and registration, to Exeter Finance at P.O. Box 166008, Irving, TX 75016.
What Is The Minimum Credit Score For Exeter Finance?
To qualify for Exeter Finance, applicants may need a minimum credit score of 560 and up to 850. Additionally, the minimum age requirement for eligibility is 18, or the state minimum if it is higher.
Exeter Finance Phone Numbers: How to Contact
Phone Number
+1 800-321-9637
Access your account via Exeter Finance's automated phone system 24/7. Contact Exeter Finance at (800) 321-9637.
Payoff Phone Number
+1 800-321-9637
You can reach Exeter Finance by calling (800) 321-9637 during their operating hours on Saturdays from 8:00 am to 5:00 pm CT.
Phone Number Texas
Customer Service Number
+1 800-321-9637
To contact Exeter Finance, you can call them at (800) 321-9637 during their Saturday operating hours from 8:00 am to 5:00 pm CT.
Exeter Finance Near Me Location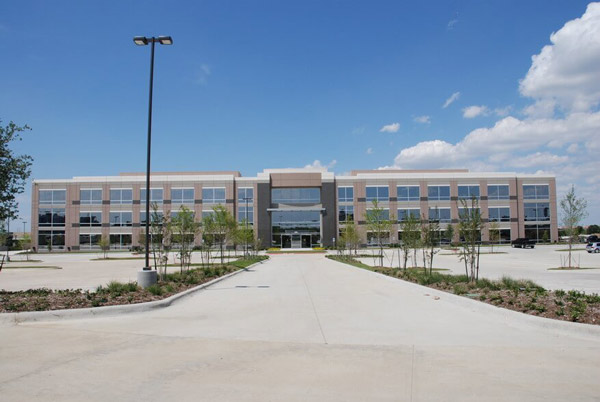 You can go to MoneyGram or call (800) 555-3133 to find a store location near you. Exeter Finance's Receive Code is 1214.
In addition, you can find Exeter Finance locations near you directly through Google Maps.
Final Verdict
Exeter Finance Corporation is a car loan company in the United States that offers lending packages to car owners, dealers, and investors.
Exeter Finance works with thousands of independent and franchised dealers across the country to help everyone buy a car. As long as you and Exeter Finance communicate well, they will defer one or more installments as a courtesy and assist you with your payback.
For more information, you can contact +1 800-321-9637 or visit the official Exeter Finance website: www.exeterfinance.com.
---
The data and information in this article are provided for informational purposes only and are not intended to promote or support the brand.
We are not related to anything stated above; thus, keep an eye out for measures to protect your privacy.